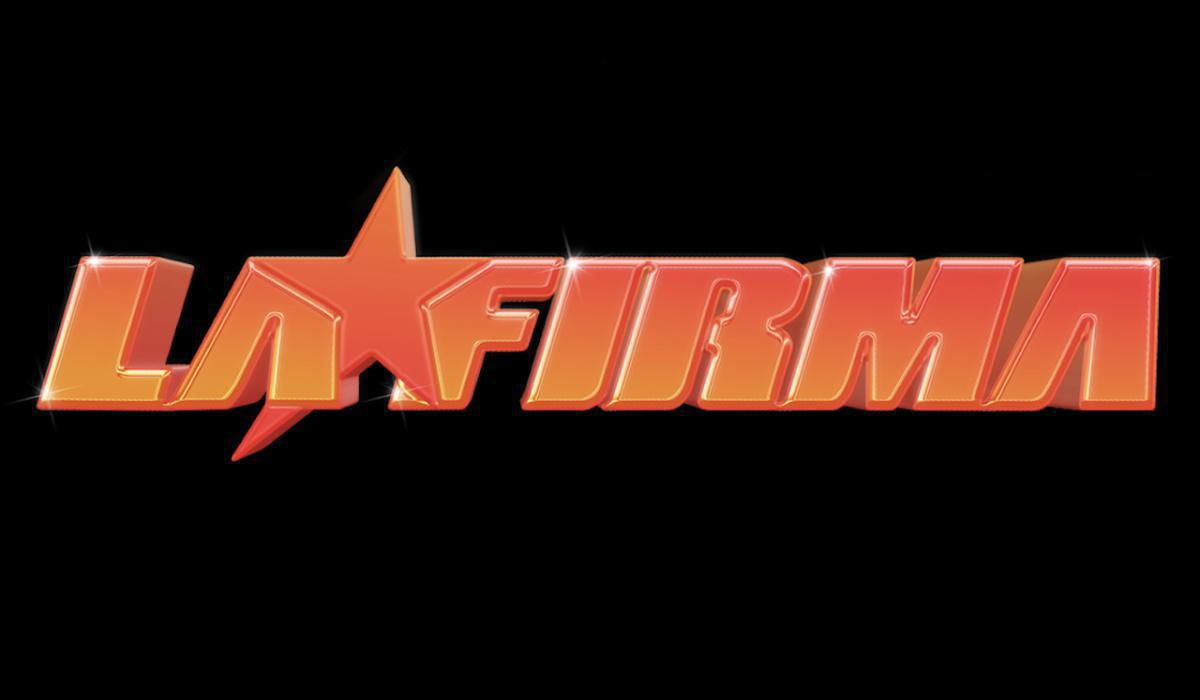 Now that Netflix is on the global hunt for new talent with their new series, 'LA FIRMA,' Universal Music Latino is distributing the music for the entirety of the show. Click here to listen to 'La Firma Official Playlist.'
'LA FIRMA' follows the story of 12 emerging artists from Latin America who compete for the chance to become the next global superstar of the urban genre and sign a recording contract with NEON 16 and Universal Music Latino. At the end of the competition, during which the 12 aspiring artists will be judged by worldwide artists Rauw Alejandro, Tainy, Yandel, Nicki Nicole and the renowned producer Lex Borrero, only one finalist will receive the desired signature for the deal - 'LA FIRMA' in Spanish.
Spotify will support the official music of the series, which is why all of the music from 'LA FIRMA' will be available to download as well as an original playlist titled, 'LA FIRMA OFFICIAL PLAYLIST', which will include songs from all of the guests, the judges and the four series finalists.
Starting today one can enjoy the music of the first, second and third episode of the series:
LA BÚSQUEDA – EPISODE 1
1. Tu Casa ft. RMAND
2. Vamos Pal Espacio ft. Wanda
3. Professora ft. Diego Smith
4. Morra ft. Mosmo
5. Malas Decisiones ft. Eydrey
6. Luna Lllena ft. Gigi Saldaña
7. Mira Ma ft. Nashy Nashai
8. Falsas Promesas ft. Nati Boulier
9. Inevitable ft. Stefano
10. Poco Comercial ft. Mila
11. Dice Mami ft. Monique
12. Voy Por El Millon ft. Dreamboy
OTRA CANCIÓN DE AMOR - EPISODE 2
1. Tokio ft. Wanda
2. Conexion ft. Diego Smith
3. Malibu ft. RMAND
4. Cosas Por Decir ft. Nashy Nashai
5. Dimensiones ft. Mosmo
6. Máquina Del Tiempo ft. Gigi Saldaña
7. Ilusionada ft. Eydrey
8. Muñequita ft. Mila
9. Roma ft. Nati Boulier
10. Quimica ft. Stefano
PA' LA CULTURA - EPISODE 3
1. Pa' Chile ft. Diego Smith
2. El Patio ft. RMAND
3. Desde La H ft. Mosmo
4. Hype ft. Wanda
5. Ni De Aquí, Ni De Allá ft. Eydrey
6. Primavera ft. Nati Boulier
7. Party De Marquesina ft. Gigi Saldaña
8. De Donde Vengo ft. Mila
9. Querido Diario ft. Nashy Nashai
Last week, the first five episodes were released and the remaining episodes will release at the end of the week.