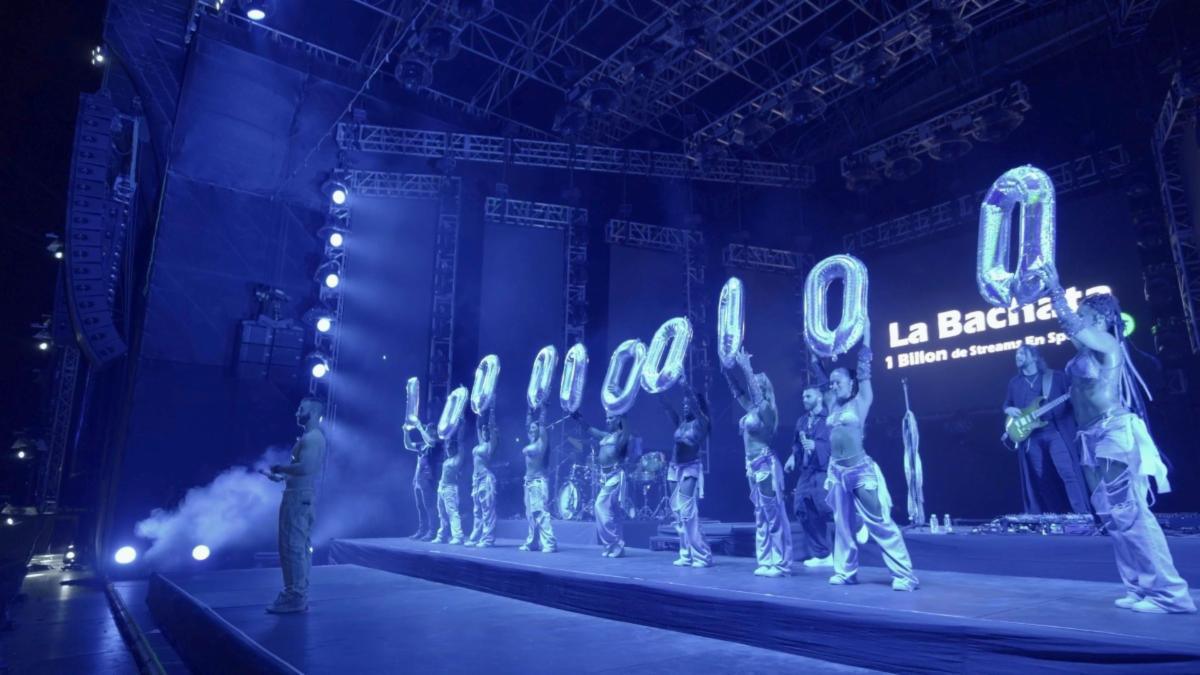 Manuel Turizo, the Colombian singer and songwriter, is currently on his highly successful "Tour 2000" in Latin America, and this past weekend he performed at the Expoferia in Coatzacoalcos, Mexico, in front of an audience of over 8,000 people. During his performance, the crowd sang in unison "Turizo, brother, you're already Mexican," which deeply moved the singer.
In addition, Manuel Turizo also performed on stage at the Latido Festival in Manta, Ecuador, in front of a crowd of 12,000 people. During the festival, the city symbolically presented him with the keys to the city in recognition of his outstanding musical career and for being a reference to Latin culture worldwide.
The singer has even more reasons to celebrate as his song "La Bachata" has just reached 1 billion streams on the music platform Spotify. His team of dancers, together with his brother Julian Turizo, decided to surprise Manuel live during his performance in Ecuador, just as the song hit the billion mark. They filled the stage with eye-catching balloons forming the number of streams, exciting Manuel, and giving him one of the most pleasant surprises of his career in front of an adoring audience.
This milestone is a testament to the artist's great success and acceptance among his audience, cementing him as one of the biggest names in Latin music.
With his unique and contagious style, Manuel Turizo has managed to captivate millions of people around the world, and his "Tour 2000" is a prime example of this. The singer continues to reap successes and bring his music to all corners of Latin America, establishing himself as one of the most important and internationally recognized artists in the Spanish music industry.
"I close my eyes and can't believe it, I'm living the most special and important moment of my artistic career and I feel immense gratitude towards you all for listening to me and spreading my songs in every corner of the world," Turizo commented.